About Us
Permanency is our goal
Restorative is created from three experienced social care managers' drive to offer something different to children and young people who come into care. Many providers are not able to offer the services children and young people need for the whole journey, through their transition to independence and beyond. We're proud to say we can. We offer permanency in care and support through a variety of transitions in all our services. Our trusted approach, developed through years of management and support experience, of getting round the table to discuss and plan each young person's journey, works; each journey characterised by restorative intervention, a focus on strengths and within a permanency of care. We're just a small independent company, proud of the reputation we've gained in Calderdale, Kirklees, Bradford, Leeds and beyond for our excellence in children and young people's services. But what we're most proud of is the children and young people themselves and what they go on to achieve.
High standards are important to us at Restorative. We're often told the quality of our residential and supported living settings is surprising. Carefully chosen in safe locations our homes are designed to feel welcoming, comfortable and reassuring. Pleasant surroundings have a part to play in wellbeing and confidence, so we instill this quality approach in every aspect of our care and support. The high standards we achieve and exceed, for a challenging group of children and young people, shows our unwavering commitment to promoting change. From age eight to 25, every child, young person and young adult we work with is supported as the individual they are. Our focus on them and their unique needs develops confidence and resilience. Their care and support are our day-to-day and we do whatever it takes, within our innovative practice, to progress each child and young person closer to their happier, fulfilling, independent life.
Our model of care
Permanency of care, creating a safe haven for warmth and nurturing is the basis of our authoritative parenting model. Children and young people who are vulnerable, with many complex needs and challenging behaviours, benefit from our restorative approach and high-level support. We plan according to each young person's strengths, working hard to establish positive, healthy relationships. Where boundaries are challenged, restoration is worked towards collaboratively, with encouragement to express thoughts and feelings. Mutual trust, understanding and respect is strived for by our skilled, fully supported workers. Our aim is to enable children to learn positive responses and feel confident to face the future. From this sound base we progress to developing interests, education and ambitions, as well as positive engagement within the community and their personal relationships.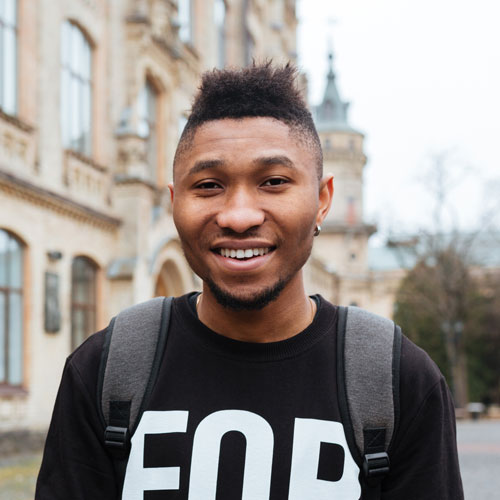 Case Study
Read our case studies and hear the voices and experiences of some of our services users, who talk about their journeys with us, how our care and support has helped them, and now what their plans for the future are.
John was referred to Restorative when he was 16 years old and in hospital after suffering an overdose. It was decided, working with John and his family, that for his safety and recovery, it was best to move him to one of our supported living situations, where our support workers could give him the concentrated help he needed to progress and move back to his family home.