At Restorative, we encourage every young person to be the amazing individual they are. We recognise that we are all different and celebrating our difference can make us feel empowered, positive and help us achieve.
At Amar House, after celebrating Pride, young people decided they wanted to run a Celebrating Difference campaign for the whole of 2022, to make this a really special year for championing individuality and each other's unique qualities.
Our Registered Manager said, "The idea came from the young people noticing how different they all are and wanting to celebrate this. Our Celebrating Difference campaign will support children in wanting to explore their identities and embrace their true selves".
The campaign is particularly fitting to come from Pride month. Young people at Amar House completed a workshop on Pride and displayed all their colourful work on a board within the home. The focus was on identity, the importance of being different, and highlighting the things we like about ourselves and each other.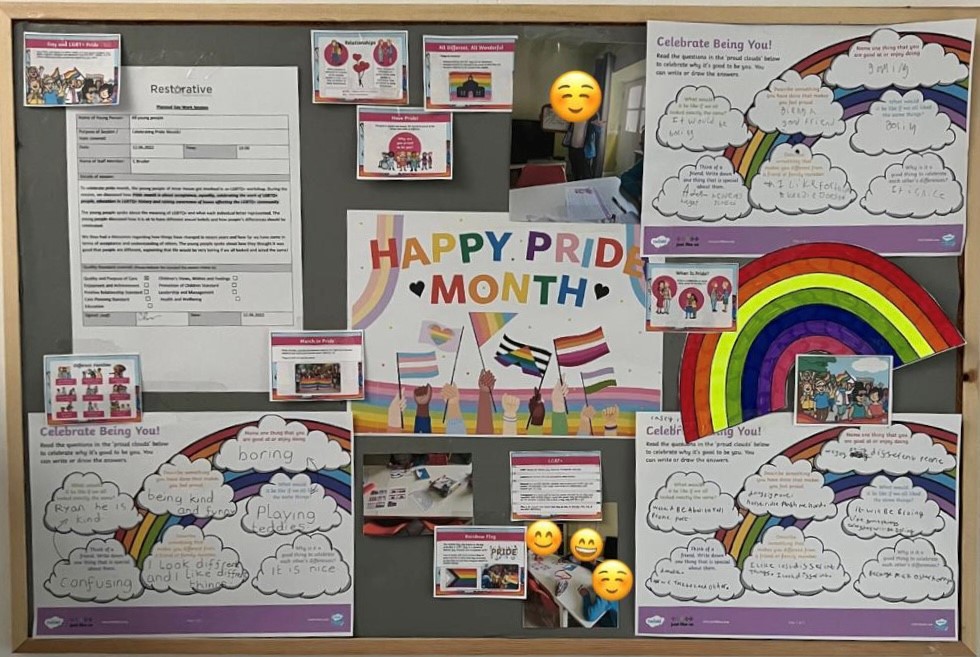 Young people have also created a Celebrating Difference scrap book to hold all their work, so they can fill the board with exciting displays for their next celebratory event. Watch this space!