Throughout April and May, support workers at Princeton House have been applying our special Restorative model of care through their everyday work and activities with young people.
We know that activity-based communication helps children and young people to relax. In doing something creative and enjoyable, young people feel more comfortable expressing their feelings, which, in turn, helps to build their relationship with their worker and promote trust.
And, it can often be the case that engaging activities provide natural opportunities to discuss related topics relevant to the young person, which may otherwise be difficult or distressing for them to broach. Activities therefore help to promote the developmental domains of: emotional control and regulation; social skills, relationships and independence; and self-esteem, confidence and identity, as shown in our model of care diagram.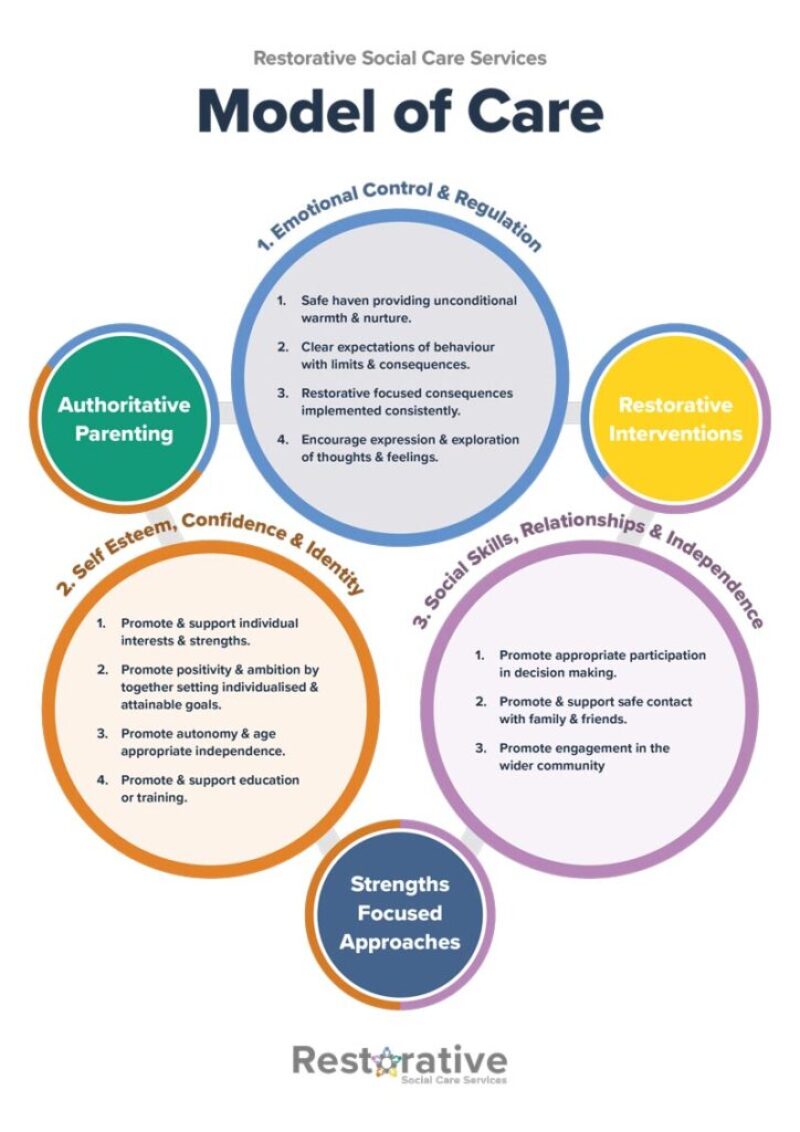 Staff at Princeton House have gone on to identify many events and opportunities to work with young people at their own individual paces to help them develop skills and awareness of a range of subjects.
Making Mother's Day cards has prompted conversations about relationships with family members and helped to promote positive contact. Acknowledging National Vitamin C and National Walking Day has focused importance on our health and wellbeing and how certain foods and physical activities can impact positively on our emotional and mental health. Easter celebrations and an egg hunt and themed wordsearch led to discussion and greater awareness of different religious beliefs.
There has been no end to the opportunities staff have used. Earth Day was a great chance to think about the environment and caring for others, with young people making their own bird feeders. Identity and cultural awareness were explored on St. George's Day and Anzac Day – whilst baking biscuits, Victoria Sponge Cake and making a traditional English afternoon tea! Which as well as being enjoyable and delicious, helped the young people develop independent living skills, increased confidence and self-esteem.
In May, similarly, Princeton House has more activities planned, including, celebrating World Red Cross Day and recognising the history, values, principles and impact of the International Red Cross and Red Cross movement. And National Police Week, where they will be highlighting the important role of the police and the work they do to help keep our communities safe.