In just 24 hours of young people at Norland View posting leaflets through neighbours' doors one evening, about donating vital supplies to the Ukrainian Crisis Appeal, an unbelievable number of items was received. Friends, families, neighbours and other Restorative children's homes gathered their donations together, while Becky from the Norland View team also visited nearby stores collecting donations.
The team dropped off the mountain of essential items at the Halifax Ukrainian Club, who will be sending further consignments to Ukraine, so there is still time for everyone to get involved.
Donations are required of: ladies and children's clothing, toothbrushes and toothpaste, nappies, wet wipes, blankets, sleeping bags, toiletries, sanitary products, bottled water and thermal blankets.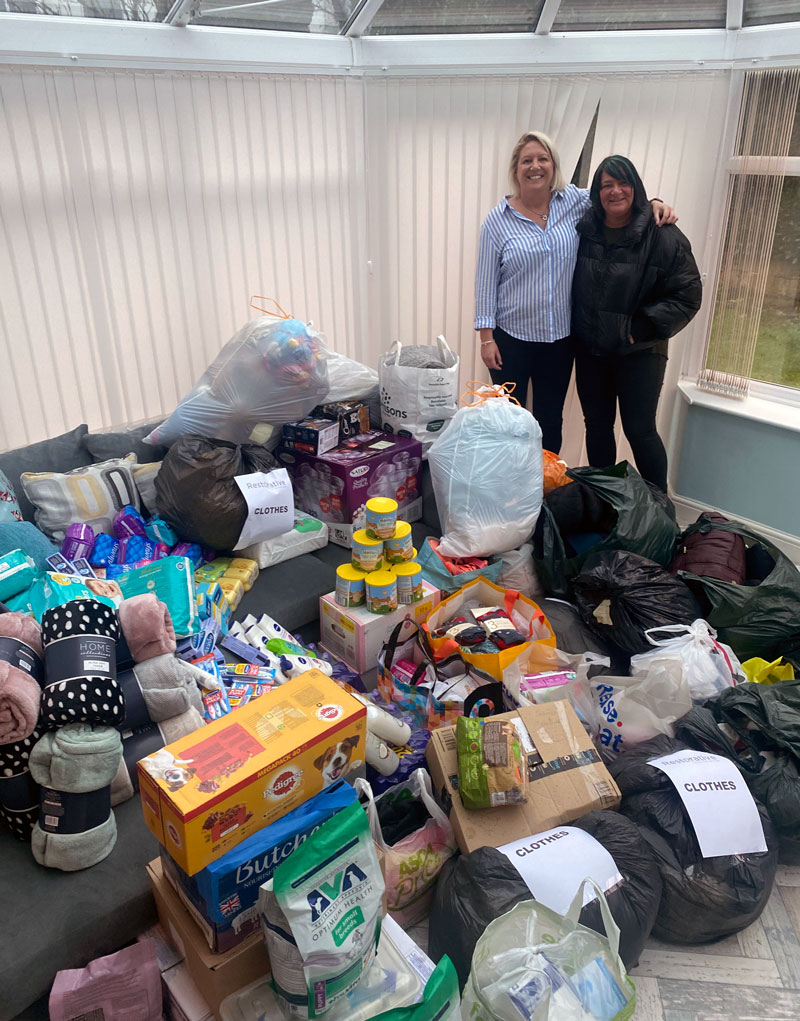 Please check with the Ukrainian Club beforehand that they have room for further donations, before you drop off, as they are clearing consignments to leave for Ukraine as fast as they can. If so, please take to 17 Swalesmoor Road, Halifax, HX3 6UF.
"I am very proud of what we have achieved in such a small space of time. It was overwhelming to see people queuing to make donations and also very emotional. I want to personally thank all involved and am looking forward to supporting further." Joanne O'Donnell, Restorative, Norland View